This week has been one of highs and lows. I've done some spinning and dyeing that I'm really happy with and Ian's been a complete troll, but that was yesterday and a bit of today.
I'll start with the bad. Ian's behaviour has been going backwards a bit, now that usually happens towards the end of term, but it seems more extreme this time. Yesterday when I refused to let him have the computer due to poor behaviour in the morning we had screaming, kicking and throwing of toys down the hall. As a result he's not getting it today either. I'm trying to spend more time with the boys to see if that helps with their behaviour. So the last two nights I've been reading to them despite them being quite happy to read to themselves. I also did baking with George yesterday and we'll be doing more board games and things too. Less computer time and I want to find a way for them to do their homework off computer too as that is I think not helping the situation. Part of the problem is that Ian doesn't seem to understand that being bad in the past leads to punishment now. How much of that is genuine lack of understanding I don't know, but it makes it much harder.
Right, now onto the good. George has been busy in his vege garden. A couple of days ago he planted Salsify and Pea seeds into the garden while avoiding the garlic sprouts. We still have to do the seed raising mix for the other seeds, but hopefully we'll do that tomorrow while their father is at Judo. He harvested a broccoli head too
almost head sized! It was yummy.
I also did dyeing of some sock yarn I got from the Milton Mill shop (which is closing at the end of this month)
Will be a Breakwater, as soon as I finish one of my current projects. Will alternate skeins as they didn't come out the same; my pot isn't big enough.
I plied my double marled yarn, love the result
the roving


One bobbin of singles
The finished yarn, quite thick and brighter in real life
I've ordered the fabric for George's quilt, already had some of it but now I know which pattern I'm using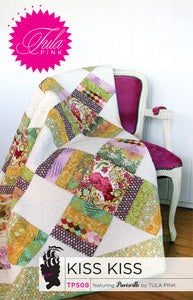 Tula Pink's Kiss Kiss
The centre fabric is going to be dragons as per George's request
Dragons from Fat Quarter Shop
The spokes are being cut from Kona Solids; I'm using a jelly roll for that. I've got one in the dark range and the other ordered in the dusty range and with the light squares in between I'll be using Kona in Charcoal. Stash for the border that's been hanging around for years and probably bind it in the charcoal as well. I ordered a striped flannel for the back and will be putting a line of pieced squares in the Kona down the back of that too. I'm making the pattern in the small size for width and medium for the length which should be perfect for a single bed.
It's going to be for either a birthday or Christmas present. I already have the batting; it's wool. I'm quite looking forward to it.
In knitting news I've done a few rows on the vest for Ian, but the yarn is still hurting my hands so I'm taking it slowly. I'm about an inch off starting the ribbing on Thomas' cowl, but I'll have to find another set of 4mm tips as the ones I used originally are now in the vest. The cowl will be 2.5 inches longer than the pattern calls for but that's what Thomas wants.