I finished my Pussy Hat yesterday, I'm really pleased with it despite my initial reservations on the pattern and I'm glad I made it. To be honest I only made it to wear to Woolfeast next month . I just checked the date and it's 2 days after I get 6 lipomas removed, this could be interesting. I don't feel I can move the surgery date just for Woolfeast, fingers crossed I can get in and out quickly and don't get any elbows in my middle.
The yarn is handspun merino/linen and I love how it looks, handspun is always good value when knitted up.
I've also ordered some more yarn to make a cardigan, I'll post photos when it arrives cos you need to see the colours for this one. The pattern is
Fox Crossing
and I had planned on using Airforce Blue as the main colour, unfortunately they didn't have enough so I'll be using Mint instead. This is being knit for next summer and will be bumping many things down the queue. In the meantime I'm frantically working on youngest's socks and my socks too. I should work on the shawl, but, meh.
I've also pulled some patterns and fabric out for some sewing. I need some more tops and a dress and a lightweight cardigan and undies, yes, I know undies aren't exciting, but the bought ones just aren't doing it for me so I'm going to try a couple of patterns and see how I go.
This is the cardigan, it's the Juniper Cardigan by Jennifer Lauren Handmade and will be made up in purple and pumpkin merino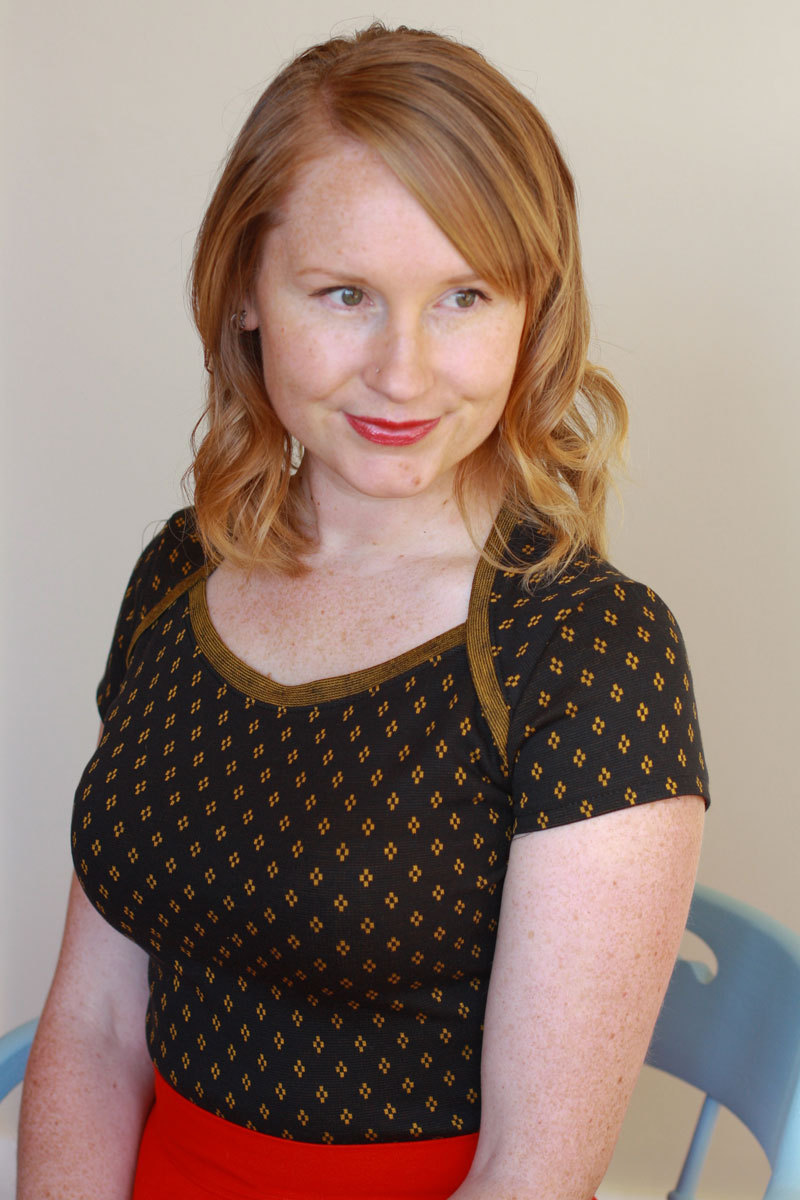 and this is the top,also by Jennifer Lauren Handmade and I have a pink striped lightweight merino to make this in. I'm also planning on hacking the pattern into a dress, I'll have to make the top first and see how it goes, I want a reasonably fitted sheath style dress in a knit; have some cotton knit to trial it in. Wish me luck!
Aside from the above I've been busy in the garden pruning fruit trees and out on the bicycle getting fit despite the cold. Not sure how that'll go after the lipoma removal but we'll be back to it as soon as possible.